No Offence: Temporada 2, Episódio 2
As the team quell the riots that are exploding throughout Manchester, Dinah's discovery of young casualties in a gang-owned property pushes investigations in an unexpected direction. Joy is thrown into freefall after a shock discovery at Friday Street.
Data Lançamento:

2015-05-05

Visualizações:

106

País:

GB

Languagem:

En

Tempo:

45
Episode 1
foi ao ar em 2017-01-04
On full surveillance mode, the Friday Street squad have an explosive start to the day, at the funeral of the son of notorious gangster Nora Attah. Straight back in the deep end, DI Viv Deering and the team fight to prevent the breakout of a gang war in the city. Meanwhile Joy and Tegan literally uncover a body of work to piece together a case against the dodgy crematorium owners.
Episode 3
foi ao ar em 2017-01-18
Desculpem ainda nao temos um pilot para este episodio.
Outros Episodios Para Esta Temporada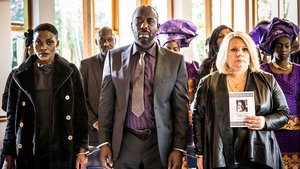 Desculpe, nenhum resultado encontrado.
Ajude e Tenha Vantagens
Objetivo: R$ 400
Doado: R$ 100
Vencimento: Dia 01
Clique no Icon VIP no Canto do Pipocando